earn To Play Songs In Just 14 Days Inside Lauren's FREE "Crash Course"
Join Thousands of Happy Beginner Guitarist As You Go from Zero to Playing Songs in Only 14 Days!
Hello there, fellow guitar enthusiasts!
I'm really excited to share some helpful FREE tips with you.
But since we're just getting to know each other, allow me to introduce myself a little.
For many years my passion has been helping beginner guitarists learn to play with confidence in the most step-by-step way possible.
Trying to figure out how to learn guitar by watching video after video on YouTube can be fun. But it can also be really overwhelming and confusing.
What should you learn first? Who should you listen to? Why do most of the guitar instructors play stuff that's so complicated, it only makes you feel like you're never really going to learn to play.
I set out to help beginners who've never touched a guitar in their lives find a path they can count on. A path and a method that doesn't rush through complicated subjects with little to no explanation.
And I'd hate for you to get into one of my paid programs before you get to know me and my style.
Because I believe in an approach that's helpful. An approach that gives you quick wins so you gain momentum and confidence right from the start.
To demonstrate how quickly you really CAN start gaining confidence on the guitar—even if you're brand new—I've created this 14-day, FREE "Crash Course."
And even if you've been playing for a little while, you'll get some helpful tools inside this course.
Now, let me show you what we'll cover in this course…
What You'll Discover Inside This Course:
Inside the Guitar "Crash Course" you'll get a series of video lessons with many "getting started" secrets, including…
How to hold your guitar for the most comfort.
How to tune your guitar, so you always sounds good.
How to hold your guitar pick, so it doesn't fall out of your hands.
What guitar picks are best for YOU.
Your first finger exercise to build speed, flexibility, and comfort.
Your first chords for learning REAL songs.
Simple strumming patterns to get your started.
Plus, you will get a helpful PDF Workbook to accompany your video lesson.
Before you know it, you're going to have a great time playing fun on your guitar.
But don't take my word for it…
Here's What My Students Are Saying…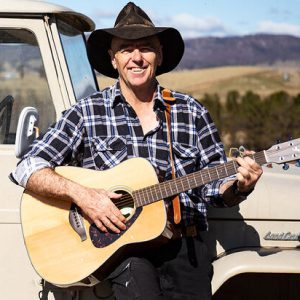 "When I turned 60, I wanted to take guitar lessons. I signed up for classes at a well-known music store. Four instructors, two music schools and two years later, I didn't feel like I had learned very much. I decided to try to learn on my own with Youtube. I came across some videos by Lauren Bateman. After watching a few videos and seeing what I liked, I signed up for Lauren's online classes. She is a great instructor, very patient and very concise. It's only been three months but my strumming and chord changes are very much improved."
"I'd had trouble with other online lessons not showing fingering or strum patterns clearly, but Lauren breaks it down to the very simplest steps that things just really began to click with me. I started lessons with her about 3 months ago and I led worship at church this week for the first time playing my acoustic guitar. I would have never dreamed success would come so quickly!"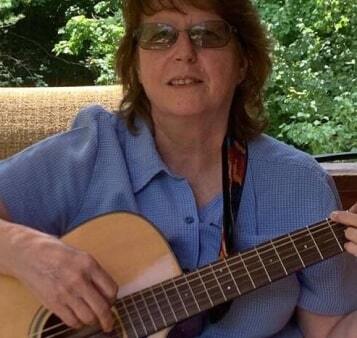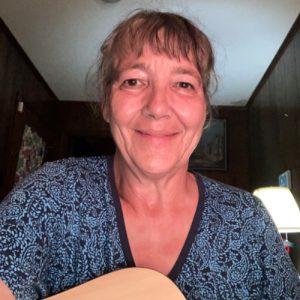 "I am so glad I did: the course is beautifully organized and designed to take you, at your own pace, from absolute beginner to intermediate player. Everything from choosing a guitar and pick to working in a logical progression to create chords, strum, and pick is laid out in a clear format with ample support, encouragement, and recognition of the difficulties faced at each stage as you develop strength, dexterity, stamina, and self-confidence. And Lauren is right there to answerquestions and provide feedback if you ask for it."
By the end of this free Crash Course, you'll feel more confident in your ability to play the guitar and even play some songs!
Normally, a 14-day "Crash Course" in guitar would cost anywhere from $20 to $50, or more.
But you can get it for free today when you enter your email and address and name below.
I can't wait to see you inside and help you have
a great time learning guitar at your own pace!
See you soon,
Lauren Bateman 🙂
Start Lauren's Free Online Guitar Crash Course