Expressive Rhythm & Strumming
Discover the Rock-Solid Basics of Rhythm & Strumming So You Won't Suffer from the Guitar "Starts & Stops", Each Time You Try to Play a Song
Click the red button to lock in this low price today.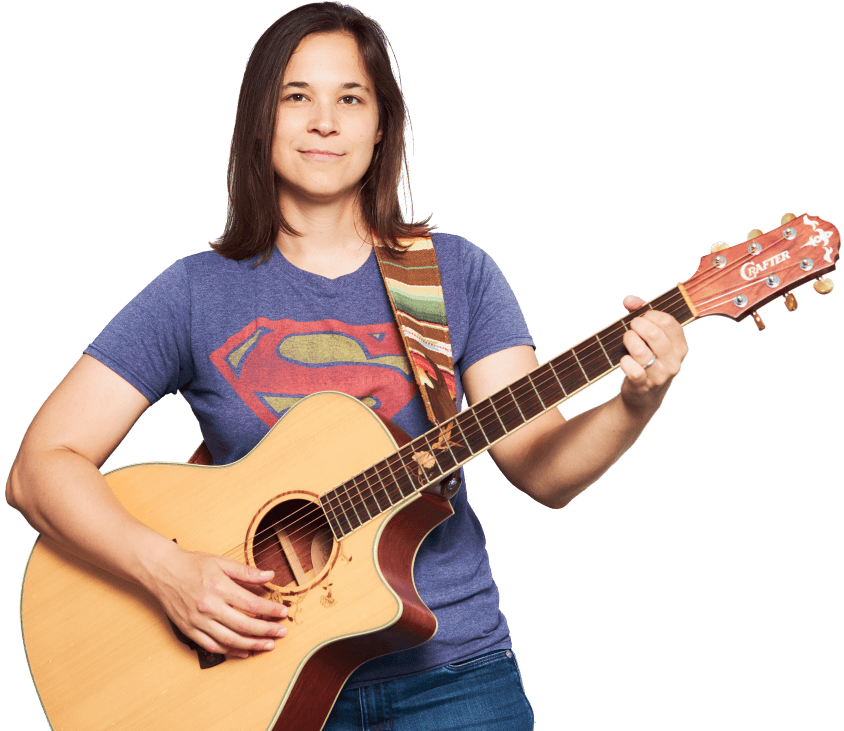 You secretly wish you could pick up your guitar and be able to play your favorite songs, or even write your own… The sight of your guitar gathering dust breaks your heart… Or you're retired and you're looking for a fun new hobby…Then now is the perfect time to check "Play my favorite song on the guitar" off your bucket list.
What If There Was A Way To…
Finally play a song all the way through… and your partner actually recognizes it!If you wanted to, you could even sing along. You aren't afraid to play in front of other people anymore. Playing for your family, friends, or even leading your church through songs becomes a regular thing. Now you love to pick up your guitar. Practice isn't a chore but something you look forward to every day. You notice your skills improving. Wouldn't it be exhilarating to achieve something you always wanted to do?
I can help you make that happen. But before I show you how, we have to address these…
5 False Beliefs Keeping You From Enjoying Guitar
But the truth is...
Learning Guitar Is Much Easier Than You Think
…when you follow the right process and know what and how to practice. I found that the best approach is the one that lets you have fun with your guitar as fast as possible. That's the basis for my system. This involves learning the 3 fundamentals of playing the guitar:
Chords & Chord changes
Finger Dexterity & Picking
Rhythm & Strumming
Focusing on these essential elements as a beginner has produced the fastest results for my students. You'll be able to:
Change chords quicker and smoother, so your guitar playing sounds more musical.
Move your fingers more nimbly, which makes playing easier and more effortless.
Improve your rhythm and strumming so you can play along with the songs you love.
And finally play a song that actually sounds like a song!
Most importantly, working on these 3 fundamentals will give you the confidence that you CAN learn and you WILL improve. It'll give you a quick sense of progress, so you stay motivated to continue practicing and playing for a long time.
So Who Am I & Why Should You Choose Me To Teach You Guitar?
Hi, I'm Lauren Bateman! You and I have a lot in common…
We're both passionate about music. We both always wanted to learn the guitar (it's such a fun instrument!). And we both don't have a formal music education (mine was in Biology and Archaeology actually). After 10 years of dabbling in the guitar, I decided to take real lessons so that I could actually get good. And I did!!
While I may own and operate three music schools and have taught thousands of students to play guitar over the years… I still remember very well what it was like to struggle through every practice session, the trial and error of randomly jumping from parts of one song to the next. And the frustration of not knowing what lesson I should study next while feeling like I should be a lot further along.
That's why I teach the guitar in a non-traditional style. I don't start with boring music theory or terminology. No need for mumbo jumbo that you don't understand or need. Instead, I focus on the fundamentals – these are the skills you need to have fun with your guitar as soon as possible…so you can start impressing your family nd friends with your tunes! And my students seem to agree with my approach…
"The way she teaches is totally unique. She kind of has an out of the box way of thinking…It's probably the best investment I've made with my guitar journey considering I was ready to give up with the other guitar instructors."
That's Why I Created The 7-Level Guitar System
After a decade of studying what worked and what didn't for my students, I developed a simple step-by-step system that focuses on the absolute of guitar.
You'll learn how to play the guitar even if you've never touched an instrument before. This system provides a solid foundation that you can build upon endlessly to level up your guitar skills. The program is structured into 7 levels that teach what you need to know, exactly when you need to know it. Each level builds upon the skills you've mastered in the last one, so you don't have to worry about what's coming next. Once you complete in one level and achieved those goals, you graduate to the next.
It's a simple, straightforward plan.
There's no skipping around or learning things in the wrong order, which leaves you frustrated, trying to figure out things that are too hard for you. With the 7-Level Guitar System, you'll never feel overwhelmed or like you're in over your head. You'll progress steadily, accomplishing goals at each level, giving you the confidence and motivation to continue. The system is completely self-paced, so you can practice at your own speed on your schedule. There's no pressure, but you also won't get bored, I promise!
Using terms that are easy to understand, I'll only introduce music theory concepts when you need them. And you can stop and go back or replay the video as many times as you want.
90+ practice lessons and play along videos
…To help you improve the speed of your chord changes. These are easy songs ideal for beginners. I'll show you several ways to play a song, and it's a fun challenge to keep up.
Using terms that are easy to understand, I'll only introduce music theory concepts when you need them. And you can stop and go back or replay the video as many times as you want.
The Perfect practice worksheet
The Perfect Practice Routine Worksheet to help you create and organize the perfect practice session every time.
Lifetime access to all lessons
Rushing through my program is that last thing I want you to do. Once you buy the course material, you own them. Students love progressing through the course at their own pace. This is YOUR guitar journey. Take as long as you need.
Song suggestions & tips for singing 
and playing
You'll always know which songs will be at the right level for your playing ability at that point in the course.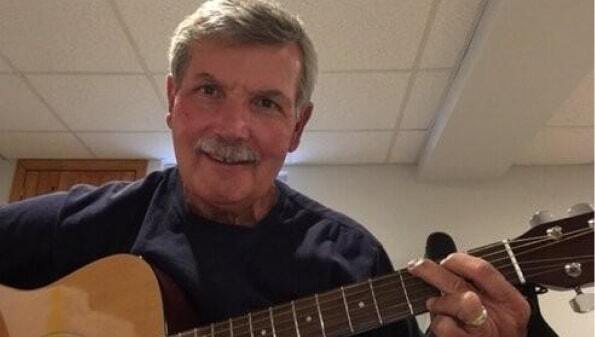 "I would whole heartedly recommend the on line course and Lauren to anyone interested in learning how to play the guitar."
Here's What We'll Cover In The 7-Level Guitar System
You'll learn all of these wonderful things PLUS much more inside of the 7-Level Guitar System.
" It's only been three months but my strumming and chord changes are very much improved."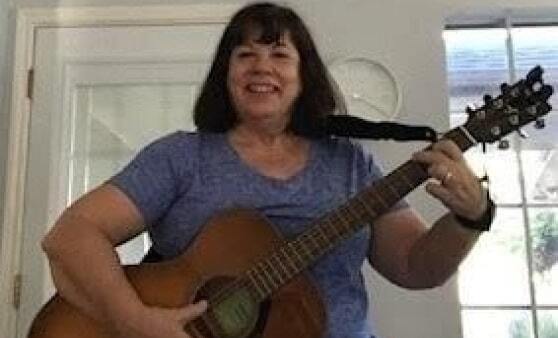 Still Not Sure the "7-Level Guitar System" Is Right For You?
Let Me Take All The Risk!
Here's Your No-Questions-Asked, 100% Money-Back, No-Strings-Attached, "Happiness" Guarantee. Here's my promise to you…The "7-Level Guitar System" will help you play songs you love with ease and confidence. Soon you'll be sitting with friends and family around the campfire providing hours of sing-along fun to your favorite songs. You have everything you need to get started right here in this course. I guarantee you'll see BIG results… that is, if you actually use the "7-Level Guitar System." I can't practice for you. But I've given you everything you need, and much more, to see real, steady progress! As soon as you enroll, you'll get an email giving you complete and immediate access to all the videos and tools. All you have to do is put them to use and sit back to enjoy the results.
And if you're not satisfied for ANY reason…just let me and my team know with a quick email to info@laurenbateman.com within 30 days of purchase, and we'll send you a full refund.
This Is a "30-Day" Money-Back Guarantee
Which means you have 30 days to go through the course and bonuses before you decide if you find it valuable. If you're not satisfied with the course for any reason, let us know so I can send you a refund. Sound fair?
Plus, You Get These 3 FREE Bonuses!
Value of
$47
Special Bonus #1
Perfect Practice Routine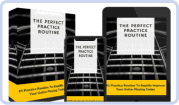 In this bonus workshop, you'll discover the steps to getting the most out of each practice session. This is how I went from a flailing self-taught guitarist to playing on stage in front of 20,000 people. It comes with a helpful workbook you can use to create the perfect practice sessions EVERY time.
Value of
$47
Special Bonus #2
Amp & Pedalboard Workshop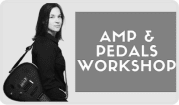 If you're ready to plug your electric or acoustic into an amp this workshop is the perfect guide to learning about the different sounds and effects you can use with your guitar. Learn how to use your amp, what a pedalboard is and how different effects will impact the sound of your guitar.
Value of
$47
Special Bonus #3
3 Month All-Access Pass To Lauren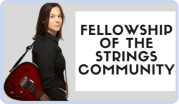 Inside the "Fellowship of the Strings" community, you'll find a real family. We are a tight-knit group of friends who support one another and cheer each other on. As a member, you'll enjoy 3 months of FREE access and some wonderful benefits including monthly live calls, bonus lesson materials and a support network like no other.
Start having fun playing guitar for
$2.81 per lesson
8 Ways To Know If You're Ready To Make Significant Progress With Guitar...
#1
You're just getting started. As an absolute beginner, you might not even be confident that you're holding your guitar properly. Don't worry, I'll show you everything you need to know.
#2
You've tried learning the guitar for months (or even years), but haven't had much success and are about to give up on your dream. I believe everybody has the ability to play the guitar in their own special and unique way. You, too!
#3
You care about setting a solid foundation for your guitar practice that you can build upon. When you've mastered the fundamentals, you'll be able to tackle more advanced techniques with ease.
#4
You're willing to put in at least 15 minutes 3-5 times a week to learn and play. Because you know that every bit of energy you invest is a strategic and meaningful step forward. And it will be!
#5
You're already investing time and energy practicing the guitar, but without a clear plan to follow, you haven't seen much progress. I'll set you up with a proper routine and goals to ensure that you steadily improve.
#6
You've had a bad experience with a teacher. Maybe they were too impatient, had no structure, or insisted you spend hours learning music theory. My focus is on you having fun playing your guitar as soon as possible.
#7
You're excited about a fun, easy way to learn chords, strumming, and picking on your guitar. I'll show you the simplest possible way to learn the fundamentals of the guitar. And easier versions of tricky bar chords.
#8
You feel confident getting the course because you know you have 30 days to test out my system. If you've worked through the intro classes and first level, and STILL don't see any progress with your guitar, I will give you your money back.
If you caught yourself nodding your head to at least 4 of the 8 points above, then I absolutely can't wait to meet you inside the 7-Level Guitar System.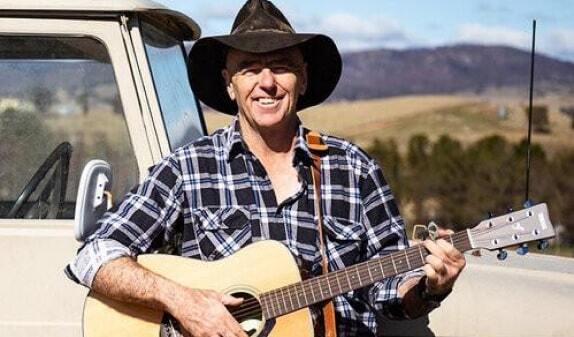 "I have no hesitation in recommending her to anyone that wants to learn the guitar."
Questions your fellow guitar enthusiasts asked before saying "yes" to the 7 Level Beginner Guitar System
"I would have never dreamed success would come so quickly."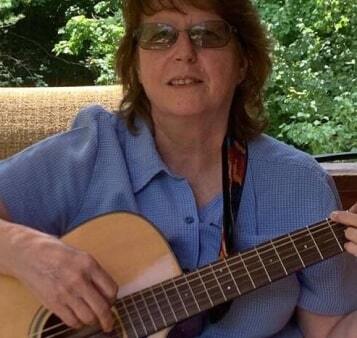 Take the 30-Day Guitar Challenge
The 7-Level Guitar System will introduce you to an easy-to-follow way of learning the guitar, one that finally makes it fun to practice so you can…Feel happy doing something you love…Get relief from a stressful job or life…Share your gift with family, friends, or your church…And have the satisfaction of achieving something you always wanted to do. But unlike other programs, I don't want you to wait weeks or even months before you kinda, maybe, sorta see results. You can learn to play two songs within the first 30 days of the course. Yes, you read that right! And not just a little piece of a song. I'm talking beginning to end. I firmly believe that you can achieve that with 15 minutes of practice 3-5 times a week.
Are you up for the challenge? Great! Then meet me inside my 7-Level Guitar System.
Scroll down and click the 'Enroll Today' button to grab your digital course.
Check your inbox for an email with your login info.
Follow the workbook and step-by-step lessons.
Start having more fun with your guitar!