"I've learned more in 4 months with [Lauren] than I have in 2 years with in person instruction."
- Joanne Inzinna Buffalo, NY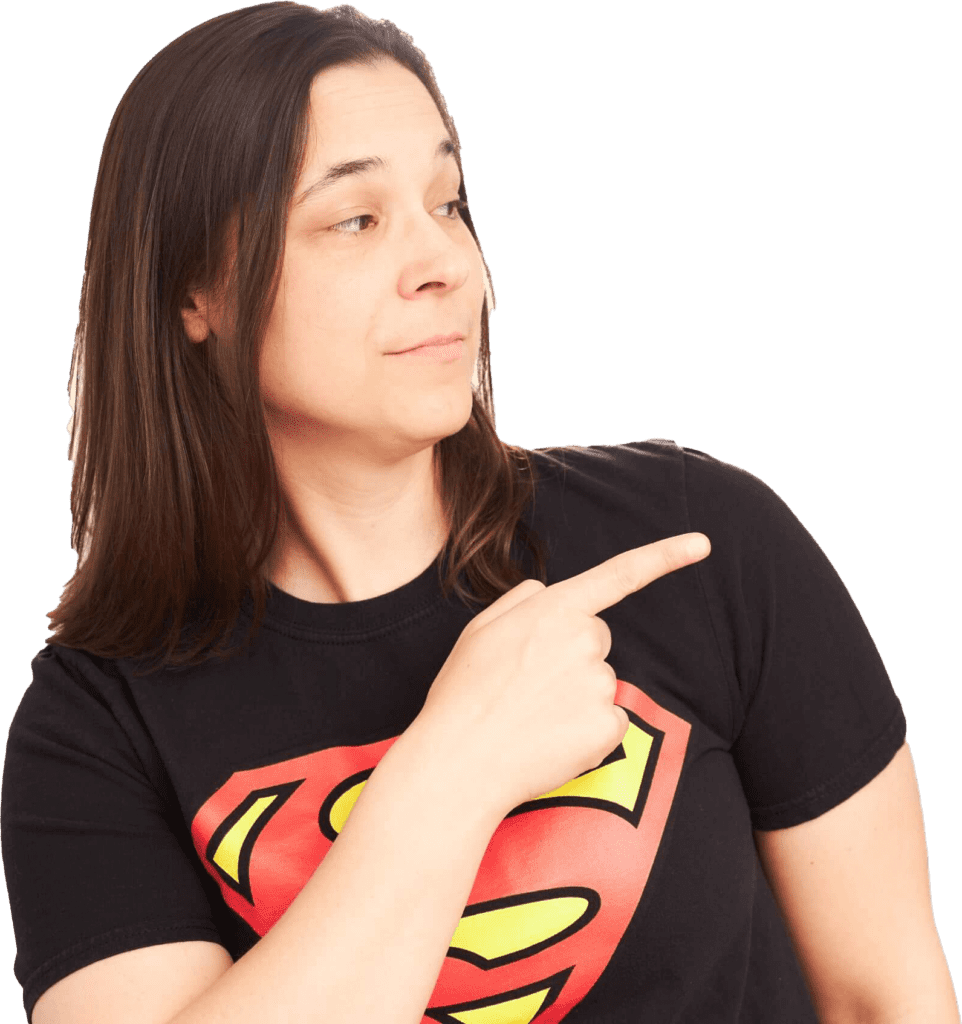 Tell me if this sounds like you:
You know basic chords but still feel like your strumming and timing are off…Maybe you're interested in learning about barre chords and how to use chords all over your fretboard…Or you've been playing for a while and uncertain where to go next…Then it's now is the perfect time to expand your guitar skills so you really feel like you are playing guitar.
What If There Was A Way To…
Finally play a song and have the strumming song good, I mean REALLY good.If you wanted to, you play along with other friends strumming along or playing a solo.You aren't afraid to play in front of other people anymore.Playing for your family, friends, or even leading your church through songs becomes a regular thing. Now you love to pick up your guitar. Practice isn't a chore but something you look forward to every day. You notice how you're actively improving your skills.Wouldn't it be exhilarating to achieve something you always wanted to do?I can help you make that happen.
But before I show you how, we have to address these…
The 5 beliefs that are keeping you stuck in your guitar practice (and how to snap out of it right now)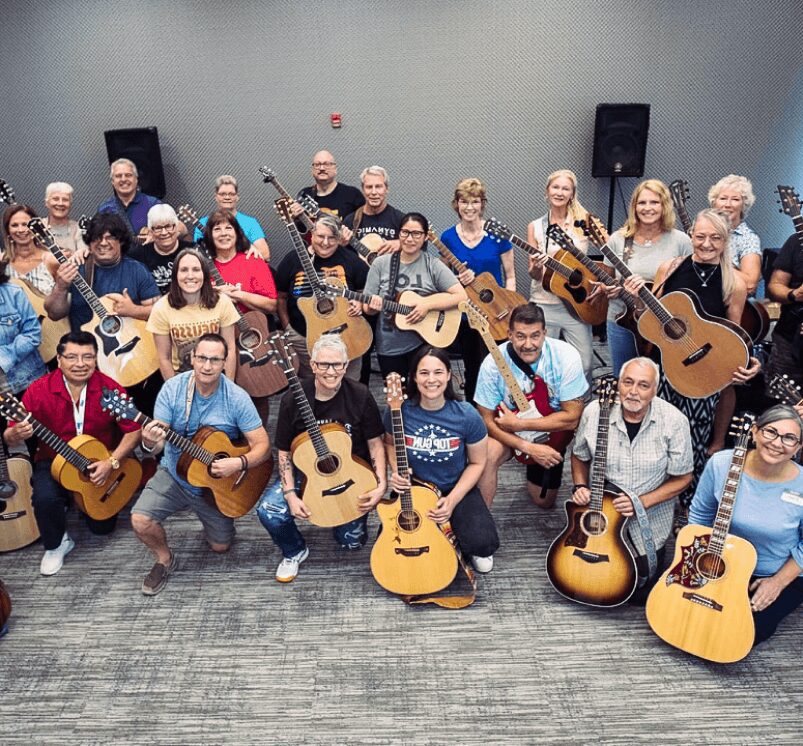 Focusing on these essential elements has helped my beginner students go from good to great much faster than they would on their own.. You'll be able to…
Play interesting and exciting rhythms including percussive strumming, shuffle patterns and palm muting
Learn how to play simple lead guitar skills and licks that you can play all over the guitar
Open up the entire neck of your fretboard through understanding Power and Barre chords
Finally play a song and gets compliments from others on how good you sound.
Most importantly, working on these essentials will give you the confidence that you CAN learn and improve. It'll give you a quick sense of progress, so you stay motivated to continue practicing and playing for a long time.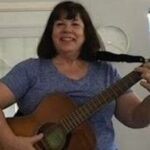 "I would whole heartedly recommend the on line course and Lauren to anyone interested in learning how to play the guitar."
So who am I and why should I teach you to play guitar?
Hi, I'm Lauren Bateman! You And I Have A Lot In Common…
We're both passionate about music. We both always wanted to learn the guitar (it's such a fun instrument!). And we both don't have a formal music education (mine was in Biology and Archaeology actually). After 10 years of dabbling in the guitar, I decided to take real lessons so that I could actually get good. And I did!!
While I may own and operate three music schools and have taught thousands of students to play guitar over the years… I still remember very well what it was like to struggle through every practice session, the trial and error of randomly jumping from parts of one song to the next. And the frustration of not knowing what lesson I should study next while feeling like I should be a lot further along.
That's why I teach the guitar in a non-traditional style. I don't start with boring music theory or terminology. No need for mumbo jumbo that you don't understand or need. Instead, I focus on the fundamentals – these are the skills you need to have fun with your guitar as soon as possible…so you can start impressing your family nd friends with your tunes! And my students seem to agree with my approach…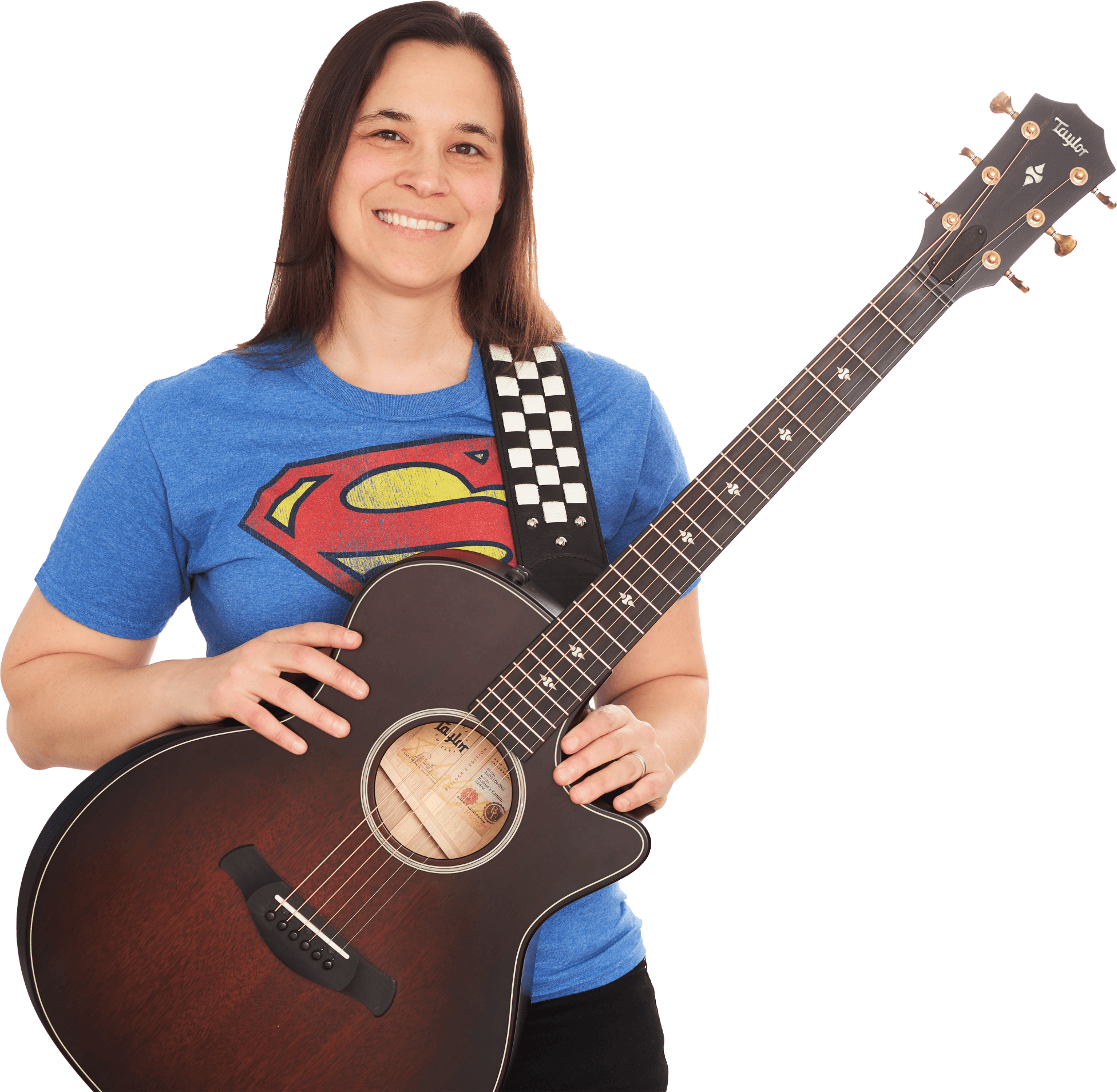 See what's Inside the box
That's why I created The NEXT LEVEL Guitar System
After a decade of studying what worked and what didn't for my in-person students, I developed a simple step-by-step system for taking my beginner students to the next level in their guitar playing..
You'll learn how to play the essential guitar techniques that will expand your playing abilities and make you feel more confident in your guitar playing and knowledge. You may be surprised at how easy it to implement some of these skills into your playing for a BIG impact.
The program is structured into 5 courses that will teach you what you need to know, exactly when you need to know it. Each lesson builds upon the skills you've mastered in the lesson before, so you don't have to worry about what's coming next. Once you have completed all lessons in one course, you get to graduate to the next.
It's a simple, straightforward plan.
There's no skipping around or learning things in the wrong order, which leaves you frustrated, trying to figure out things that are too hard for you.
With the Next Level Guitar System, you'll never feel overwhelmed or like you're in over your head. You'll always get a sense of steady progress and accomplishment, giving you the confidence and motivation to continue. The program is completely self-paced, so you can practice at your own speed and your own schedule. There's no pressure, but you also won't get bored, I promise.
With simple follow-along exercises. I'm going to talk to you in a language you understand and introduce music theory concepts only when you need them. You can always stop and go back or replay the video as many times as you want.
100+ video lessons and play alongs
Given in bite sized chunks so that you can improve your guitar playing with every single lesson.
With instructions, tips, exercises, chords, and strumming patterns. Feel free to take notes and track your progress as you go.
The Guitar Practice Accelerator Workshop
To help you create and organize the perfect practice session every time.
My tried and true tips for
Singing and playing at the same time.
Discover your learning journey
Here's what we'll cover in detail in the Next Level Guitar System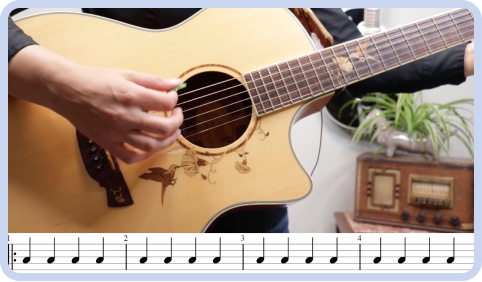 Expressive Rhythm & Strumming
In 30 video lessons, I will take your rhythm guitar playing from average to show stopping. In this series I will take you from the basics of rhythms and timing into developing more energetic and entertaining strumming. You will learn:
How to lock in your timing better
Cool rhythms for both acoustic and electric guitar
How to use percussion in your rhythm playing
Why dynamics are the key ingredient that separate mediocre players from good ones
How to really developing your strumming hand so that you can finally sing and play songs without tripping over yourself
21 videos lessons and play along tracks to start developing your fingerpicking hand. Fingerpicking is probably one of the most impressive skills on the guitar but also one of the easier techniques to develop. We will be going over exercises to build dexterity and add cool embellishments so you can play songs like Landslide or Dust in the Wind.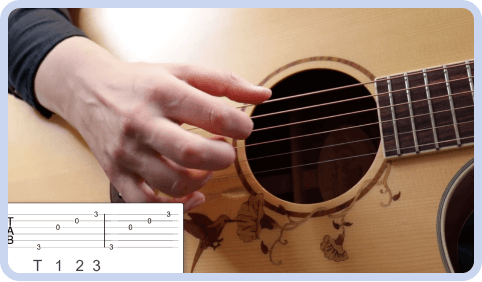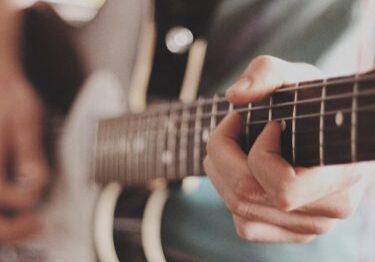 As much as I love strumming my guitar, I always wanted to learn how to play a solo on my electric. In 15 lessons, we will be going over lead guitar techniques like hammer-ons, bends, slides and more. We will also dive into the most commonly used scale for writing guitar solos and simple licks you can start using in your playing.
Unlock your fretboards full length and develop the strength needed to play power and barre chords in a step-by-step manner. In 12 lessons, you'll master the dreaded F chord and other barre chords to open up your playing to rock music and percussive strumming.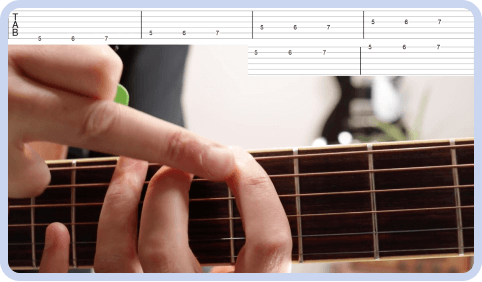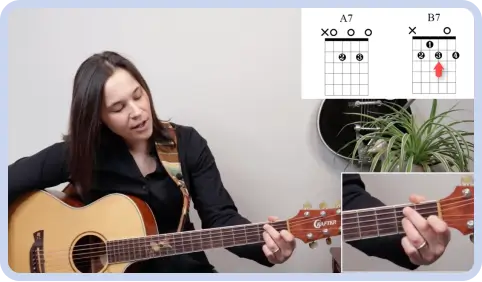 While I never teach music theory to beginners unless they need it, if you want to become a better guitar player, write your own songs, or play guitar solos, then you are going to need a little bit about how music works. In 11 lessons, we will go over what a scale is, how to know what key your song is in, why certain chords sound good together and how to pair them up to write your own music.
That's 5 courses to expand your playing beyond the beginner level!
That's a total value of $585 in courses. But I am offering you my entire Next Level System for only $297.
Start taking your guitar playing to the next level for only $3.34 per lesson.

"I started the course about four months ago and cannot get over how far I have come."
30-day Money Back Guarantee
Your 30-Day "Happiness" Guarantee
My promise to you is simple.
Follow my system step by step and if after 30 days, you don't see progress with your guitar, shoot me an email, and I'll give you your money back. You can keep the workbooks for absolutely free.
But… You need to have logged into the course and, at a minimum, tried working through some of the lessons in my guitar system. I want you to at least try out the materials before making that judgment. I wouldn't be a very good teacher if I didn't make you try.
This Is a "30-Day" Money-Back Guarantee
Which means you have 30 days to go through the course and bonuses before you decide if you find it valuable. If you're not satisfied with the course for any reason, let us know so I can send you a refund. Sound fair?
Start making more progress on your guitar
today.

8 ways to know if you're ready to finally take you guitar playing to the next level
#1
You know basic chords but don't know what to do next. Learning chords is great but learning what to do with them is even better.
#2
You've tried learning the guitar for months (or even years), but haven't had much success and are about to give up on your dream. I believe everybody has the ability to play the guitar in their own special and unique way. You, too!
#3
You care about setting a solid foundation for your guitar practice that you can build upon. When you've mastered the fundamentals, you'll be able to tackle more advanced techniques with ease.
#4
You're willing to put in at least 15 minutes 3-5 times a week to learn and play. Because you know that every bit of energy you invest is a strategic and meaningful step forward. And it will be!
#5
You're already investing time and energy in practicing the guitar, but without a clear plan to follow, you haven't seen much progress. I'll set you up with a proper routine and goals to ensure that you're improving steadily.
#6
You've had a bad experience with a former teacher. Maybe he was too impatient, had no structure, or forced you to spend hours on music theory. My focus is on you having fun with your guitar as soon as possible.
#7
You're excited about a fun and easier way to learn about strumming, and picking on your guitar. I'll show you some of the simple techniques I use in my playing to sound great.
#8
You feel confident grabbing your login because you know you have 30 days to test out my system. If you've worked through the intro classes and first level, and STILL don't see any progress with your guitar, I will give you your money back.
If you caught yourself nodding your head to at least 4 of the 8 points above, then I absolutely CANNOT wait to meet you inside the Next Level Guitar System.


"I have no hesitation in recommending her to anyone that wants to learn the guitar."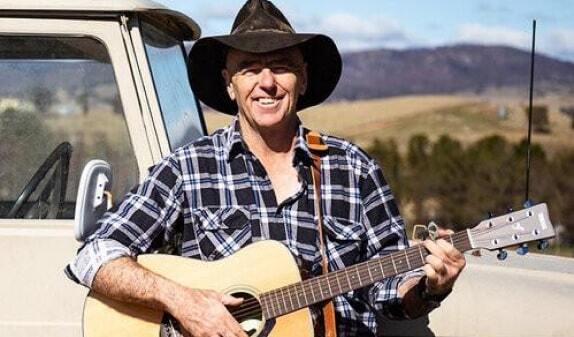 Questions your fellow guitar enthusiasts asked before saying "yes" to the Next Level Guitar System
Take the 30-Day Guitar Challenge
Sure, the Next Level Guitar System will introduce you to an easy-to-follow way of expanding your guitar playing. One that finally makes it fun to practice so you can…
…Feel happy doing something you love.
…Get relief from a stressful job or life.
…Share your gift with family, friends, or your church.
…And be excited that you're achieving something you always wanted to do.
Are you up for the challenge?
Then meet me inside my Stage 2 Guitar System.
Scroll down and click a button to grab your digital course.
Check your inbox for an email with your login info.
Follow the workbook and step-by-step lessons.
Start having more fun with your guitar!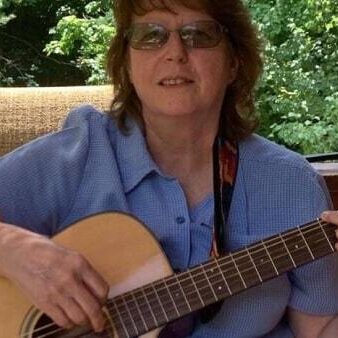 "I would have never dreamed success would come so quickly."
We help student get results!
What our students are saying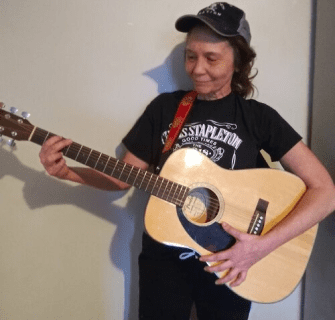 "Overall Lauren's teaching style is by far the best I've found for beginner lefty of righty!"
As a left-handed player I had some apprehensions about learning from a right - handed player. After watching a few of Lauren's instructional videos I became aware that left or right makes no difference rather the distinction is the fretting hand and the strumming hand. The chord charts are also easy to follow since your fingers are numbered the same no matter left or right.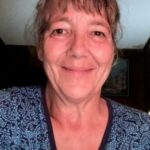 "I started the course about four months ago and cannot get over how far I have come."
I've wanted to learn guitar since I was a teenager, but I never believed I had the talent or the coordination to do it. Now 61, I thought it couldn't hurt to at least try, so I purchased an inexpensive guitar and started looking at YouTube videos. Many were too fast-paced for me to follow or didn't show me how to form the chords being played.
Happily, I came upon a video by Lauren Bateman. The course is beautifully organized and designed to take you, at your own pace, from absolute beginner to intermediate player.
Everything from choosing a guitar and pick to working in a logical progression to create chords, strum, and pick is laid out in a clear format with ample support, encouragement, and recognition of the difficulties faced at each stage as you develop strength, dexterity, stamina, and self-confidence.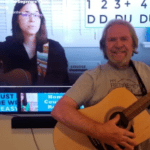 "After trying roughly 20 to 25 courses I found yours."
I took up guitar lessons which I've wanted to do since I was a child. Now, at 75 years old, in my 3rd childhood:-) After trying roughly 20 to 25 courses I found yours. I can't express how excited I was after trying your first free online courses, which I must say are VERY extensive. Thank you so much for quitting your previous profession! I can certainly see where your passion and heart is with these courses. God Bless.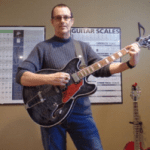 "You take everything step by step and that's just what I need."
Hi Lauren, I just wanted to take a minute to say Thank You. In the short time I have been in your course I have learned more than all the time I spent in the other course I tried. I was enrolled in _ _ for about a year, but their teaching method just didn't resonate with me. I ended after a year in about the same spot I began. Struggling, no increased speed, no smooth chord changes, so it got real boring, real fast. You take everything step by step and that's just what I need. What a difference!! You'r an awesome teacher!! Thanks again!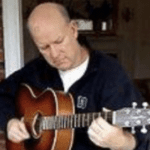 "I can say it's one of the best decisions I've made."
I'm a 53 year old lawyer with three teenagers. I have no music background and no "natural talent", but I love music. I look forward to my weekly lessons because it's a total change from the rest of my life. After a year, I'm playing the Stones, Eagles and Buffet with enough skill to earn compliments from my wife and kids, difficult critics to say the least.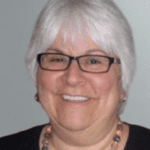 "Lauren can help you turn that dream into reality."
Most importantly, I love HOW Lauren teaches. The knowledge she so expertly shares combined with her down-to-earth, conversational style takes any guitar-related topic and puts the student in a learning comfort zone. This is serious, results-oriented learning…but it also puts a smile on your face as you're learning.