See what's Inside the box
Christmas Classics Video Course
3 video lessons with Lauren's tips on tuning and holding your guitar and pick
1 video lesson on how to read guitar TAB, as simple way to read and play music
19 video lessons showing how to play along to the Christmas Classics including popular songs like:

Jingle Bells
The First Noel
Silent Night
O Christmas Tree
And Many More!

Downloadable play along practice tracks for all song melodies at various speeds
Downloadable PDF with easy TAB sheet music for each song
FREE BONUS: Two Additional Songbooks
I'm also including two additional PDF workbooks with:
An additional 11 songs TABBED out for the beginner player
PLUS, 11 songs with chords, strumming patterns and lyrics like:

We Wish You A Merry Christmas
Deck The Halls
A Holly Jolly Christmas
Joy To The World
O Holy Night
And many more!

"I have no hesitation in recommending her to anyone that wants to learn the guitar."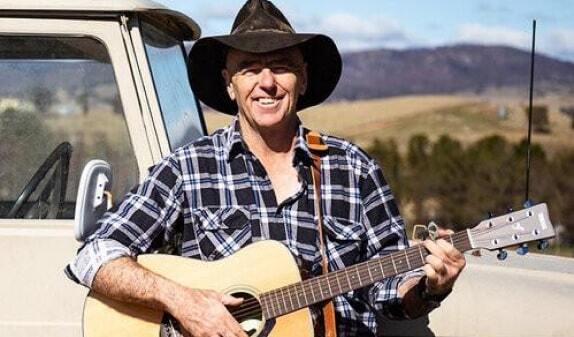 So who am I and why should I teach you to play guitar?
Hi, I'm Lauren Bateman! You And I Have A Lot In Common…
We're both passionate about music. We both always wanted to learn the guitar (it's such a fun instrument!). And we both don't have a formal music education (mine was in Biology and Archaeology actually). After 10 years of dabbling in the guitar, I decided to take real lessons so that I could actually get good. And I did!!
While I may own and operate two music schools and have taught thousands of students to play guitar over the years… I still remember very well what it was like to struggle through every practice session, the trial and error of randomly jumping from parts of one song to the next. And the frustration of not knowing what lesson I should study next while feeling like I should be a lot further along.
That's why I teach the guitar in a non-traditional style. I don't start with boring music theory or terminology. No need for mumbo jumbo that you don't understand or need. Instead, I focus on the fundamentals – these are the skills you need to have fun with your guitar as soon as possible…so you can start impressing your family and friends with your tunes! And my students seem to agree with my approach…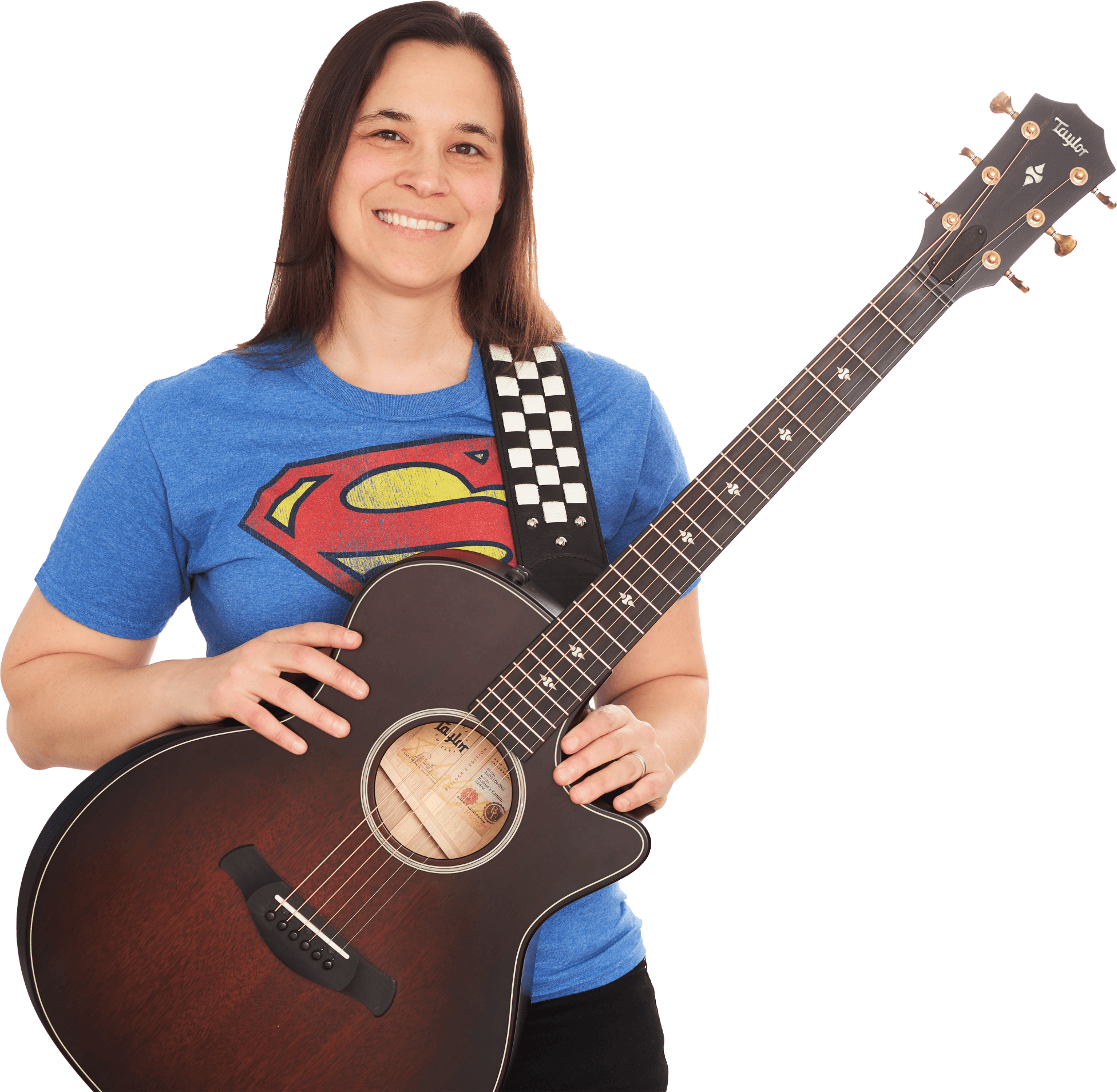 We help student get results!
What our students are saying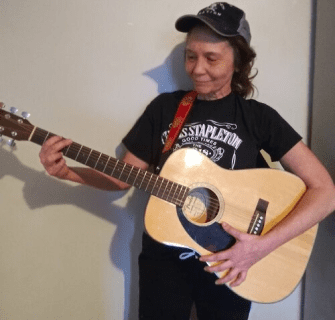 "Overall Lauren's teaching style is by far the best I've found for beginner lefty of righty!"
As a left-handed player I had some apprehensions about learning from a right - handed player. After watching a few of Lauren's instructional videos I became aware that left or right makes no difference rather the distinction is the fretting hand and the strumming hand. The chord charts are also easy to follow since your fingers are numbered the same no matter left or right.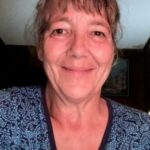 "I started the course about four months ago and cannot get over how far I have come."
I've wanted to learn guitar since I was a teenager, but I never believed I had the talent or the coordination to do it. Now 61, I thought it couldn't hurt to at least try, so I purchased an inexpensive guitar and started looking at YouTube videos. Many were too fast-paced for me to follow or didn't show me how to form the chords being played.
Happily, I came upon a video by Lauren Bateman. The course is beautifully organized and designed to take you, at your own pace, from absolute beginner to intermediate player.
Everything from choosing a guitar and pick to working in a logical progression to create chords, strum, and pick is laid out in a clear format with ample support, encouragement, and recognition of the difficulties faced at each stage as you develop strength, dexterity, stamina, and self-confidence.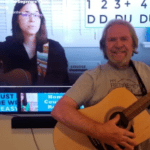 "After trying roughly 20 to 25 courses I found yours."
I took up guitar lessons which I've wanted to do since I was a child. Now, at 75 years old, in my 3rd childhood:-) After trying roughly 20 to 25 courses I found yours. I can't express how excited I was after trying your first free online courses, which I must say are VERY extensive. Thank you so much for quitting your previous profession! I can certainly see where your passion and heart is with these courses. God Bless.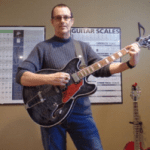 "You take everything step by step and that's just what I need."
Hi Lauren, I just wanted to take a minute to say Thank You. In the short time I have been in your course I have learned more than all the time I spent in the other course I tried. I was enrolled in _ _ for about a year, but their teaching method just didn't resonate with me. I ended after a year in about the same spot I began. Struggling, no increased speed, no smooth chord changes, so it got real boring, real fast. You take everything step by step and that's just what I need. What a difference!! You'r an awesome teacher!! Thanks again!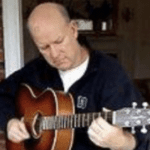 "I can say it's one of the best decisions I've made."
I'm a 53 year old lawyer with three teenagers. I have no music background and no "natural talent", but I love music. I look forward to my weekly lessons because it's a total change from the rest of my life. After a year, I'm playing the Stones, Eagles and Buffet with enough skill to earn compliments from my wife and kids, difficult critics to say the least.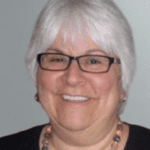 "Lauren can help you turn that dream into reality."
Most importantly, I love HOW Lauren teaches. The knowledge she so expertly shares combined with her down-to-earth, conversational style takes any guitar-related topic and puts the student in a learning comfort zone. This is serious, results-oriented learning…but it also puts a smile on your face as you're learning.